TradeSmart Academy Broker Summary
Summary
Read our TradeSmart Academy review at The Next Bitcoin and learn all you need to know about the trading platform and why we recommend it for all traders.
TradeSmart Academy Review

Learning at your own pace is nothing less than a blessing for modern learners. This concept has been applied to traditional education.
However, today, I will tell you about an online academy that has applied the same concept in trading education as well.
Yes, you can now learn trading at your own pace and become a professional trader at a speed that you are comfortable with. I will explain more to you in this detailed TradeSmart Academy review.
It has organized its educational material in just the perfect way for traders to get education at their own pace. This method of teaching helps people learn faster, more conveniently, and retain most of the stuff they learn in the class.
(Advertisement)


CypherMind-HQ.com Artificial Intelligence Crypto Trading System – Get Ahead of the Curve with this sophisticated AI system! Harness the power of advanced algorithms and level up your crypto trading game with CypherMindHQ. Learn more today!
Read this Tradesmart.academy review to know how this school has nailed this type of training.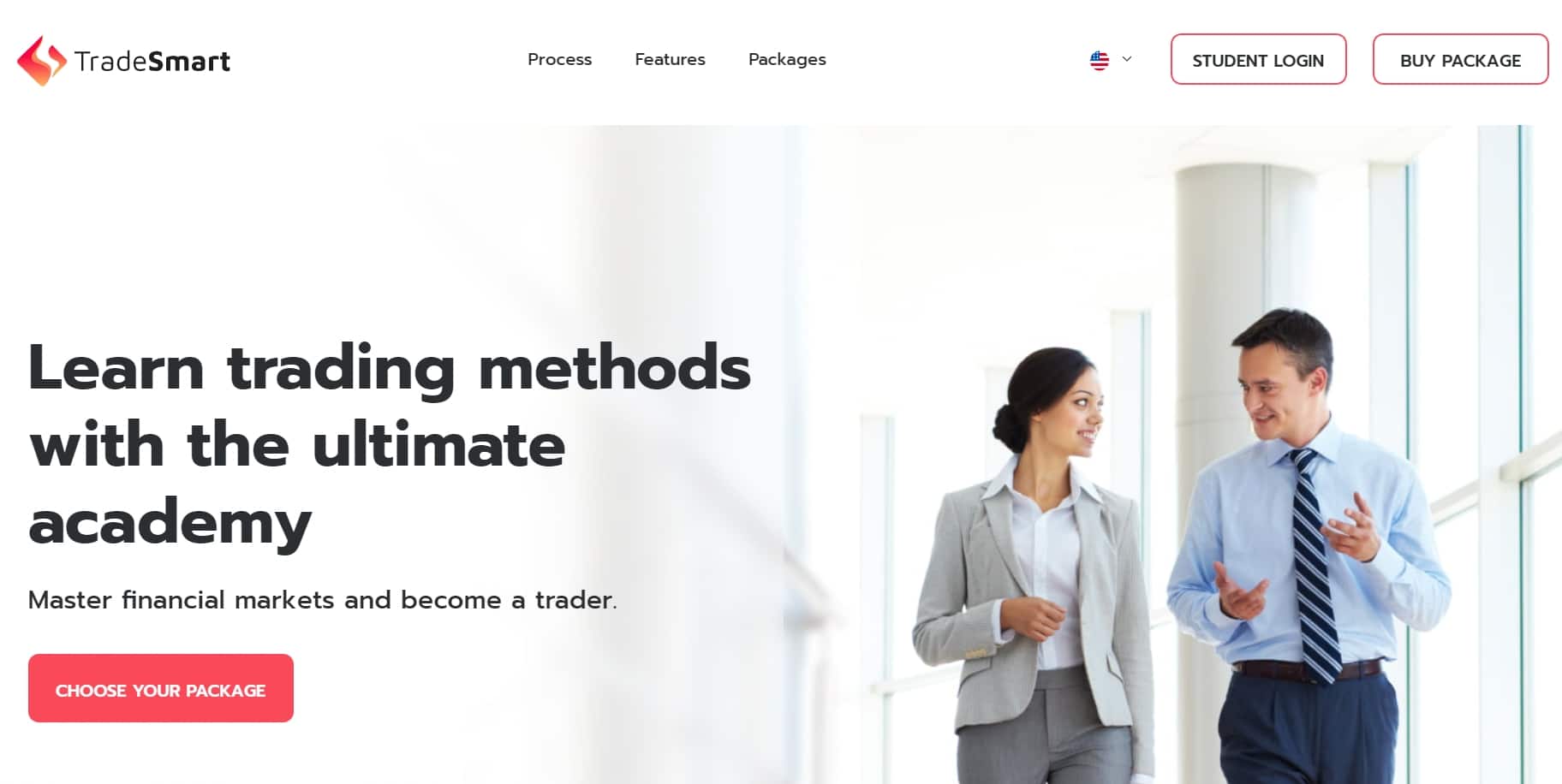 Pick from 4 Packages
You have 4 packages to choose from. Why has the academy chosen to give you this choice? It could just ask you for a single signup price and give you access to everything right?
Well, the problem with that approach is that everyone will be paying the same price. Whether you are on a budget or not wouldn't matter at all. At some point, people with a lot of money will be able to learn much more than those who are on a budget.
However, if you are on a budget and still want to learn how to trade, you will have no problem in signing up with TradeSmart Academy. It has 4 packages and each package has a different price tag associated with it.
The good news is that you can pick the one that fits you budget with ease. You have the first package, namely Beginner that you can sign up with by spending no more than $259. The most that you will have to pay is for the Elite package, and it would be $1579.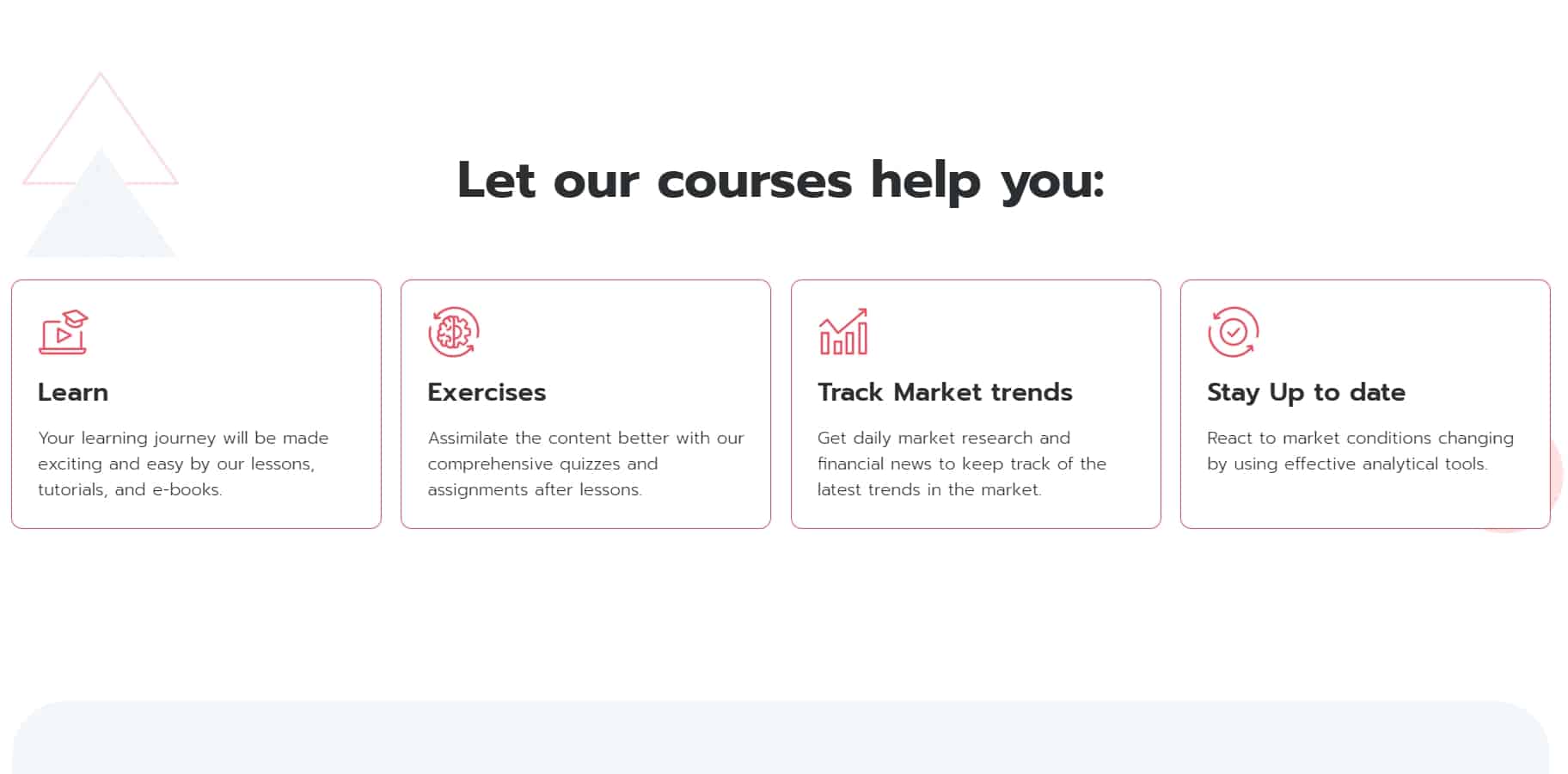 Get Access to What You Need to Learn
If you are just beginning your trading career, you can't put your hands around all the trading education and concepts out there. Doing so will disturb you in a great way and you will not learn anything.
Keep in mind that there many concepts for you to learn. Let me give you the example from Tradesmart.academy with the fact that it has more than 145 lessons to offer to its students.
From that, you can conclude that there is a lot to learn and you don't have to overwhelm yourself by signing up with a package that's not designed for you.
So, other than the price to be paid, you can look at the features with each package and go with one that is suitable for you.
With the Beginner package, you will gain access to only essentials of trading whereas you can learn technical trading concepts if you go with the Intermediate and Trader packages.
Choose Your Study Hours
You can always choose the number of hours that you will have to study. It is clear that the more stuff you want to learn, the more time you will have to spend every day.
That's why there are different study hours in each package with 1 hour being the smallest amount of time that comes with the Beginner package. You will have to dedicate 5 hours of study time every day if you go with the Trader package.
Last but not least, you have the Elite package that includes 10 hours of study time and it gives you access to 145 lessons. You can always decide at what speed you want to learn.
Final Thoughts
It's quite a blessing that you can now learn trading at your own pace. It's like preparing for a big launch in your trading career.
Once you know these important concepts and learn to use them to your advantage, no one can stop you from reaching the heights of your trading career.